Long Beach Real Estate
Average Home Statistics
In Terms of
Average Home Prices
Per Square Feet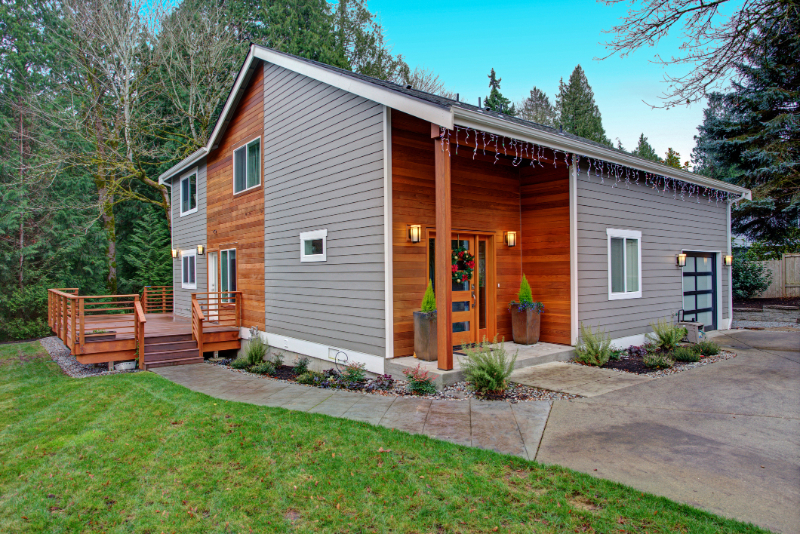 Introduction
Tranquil beaches, exciting festivals year-round, terrific recreational opportunities, and an idyllic and laidback setting make Long Beach one of the best places to call home.
Nestled along the coast in the southwest corner of Washington state, the city of Long Beach attracts countless visitors and new residents every year with its picturesque charm and vibrant array of attractions for all ages. For those seeking an exceptional quality of life in one of the most beautiful slices of the Pacific Northwest, Long Beach is the perfect choice.
Looking for the best selection of homes for sale in Long Beach, WA? Here's a closer look at this sought-after community. We'll give you in-depth information on the attractions, the lifestyle, the real estate options, and all of the things that make Long Beach an excellent place to live.
LONG BEACH, WA THROUGHOUT THE YEARS
Long Beach was founded in 1880 when Henry Harrison Tinker purchased a land claim from Charles Reed. Tinker platted the town in the following year and named it "Tinkerville."
Long Beach was officially incorporated as a city in 1922. Its first mayor was H.H. Tinker's son, Gilbert Tinker.
One of Long Beach's first major destinations was Tinker's Hotel. The hotel was located close to the Long Beach depot and was built by H.H. Tinker. It was later renamed to Long Beach Hotel in 1892. Two years later, Long Beach had more than 350 cottages, a school, a church, a grocery store, and several commercial establishments.
In its early days, Long Beach served mostly as a tourist camp for the Portland area due to the lack of roads leading to Washington and the coast of Oregon. Early visitors traveled on a sternwheeler down the Columbia River to Ilwaco. From there, they commuted on the Ilwaco Railway north along the coast past Seaview towards Long Beach.
During the early 1900s, many affluent residents of Portland frequented Long Beach's hotels and cottages. The peninsula offered a vast array of recreational opportunities such as fishing, swimming, and driving on the beach.
In 1981, new attractions were developed to attract more visitors to Long Beach. The city organized a kite festival, known today as the Washington State International Kite Festival, which is held every August. Another major attraction opened in Long Beach in 1990: The Ocean Beach Boardwalk. The half-mile wooden walkway winds through coastal dunes and is lined with kiosks, sculptures, and exhibits providing information on the local environment and history.
LONG BEACH, WA AT A GLANCE
Location
Long Beach is part of Pacific County, Washington, and is located on the Long Beach Peninsula, between Seaview and the city of Oceanside. The city encompasses about 1.3 square miles and is currently home to over 1,500 residents.
Weather
Long Beach experiences a cool oceanic climate according to the Koppen climate classification system. Throughout the course of the year, average temperatures in the city range from about 40°F to 60°F and rarely go below 32°F or beyond 73°F.
With Long Beach's mild temperatures, visitors and locals get to enjoy a myriad of outdoor activities throughout the year including running, hiking, biking, birding, whale watching, beachcombing, and horseback riding. It's easy to enjoy an active lifestyle in Long Beach, thanks to its numerous parks, beaches, and recreational venues.
Schools
Public schools in Long Beach are administered by the Ocean Beach School District, a top-rated school district that strives to equip every student with the knowledge and skills necessary to help them become lifelong learners ready to pursue their goals as globally competitive citizens.
Among the renowned public schools serving Long Beach include:
LONG BEACH, WA REAL ESTATE
Those looking for homes for sale in Long Beach, WA will be able to choose from a wide variety of real estate options that can accommodate nearly any type of requirement or preference. With the city being a popular tourist destination, there are plenty of vacation homes that can suit any type of lifestyle or can serve as excellent investment properties. While Long Beach's real estate market consists mostly of single-family homes, there are some townhomes and condos available as well. Vacant land is also available for those planning to build and customize their dream home from the ground up.
Homes for sale in Long Beach, WA feature a diverse assortment of architectural styles including Craftsman, Ranch, Cape Cod, and a variety of elegant contemporary styles. For those looking for laidback living by the beach, many homes feature easy access to the shore, allowing for numerous recreational opportunities right outside your doorstep.
Many homes for sale in Long Beach, WA are designed to take full advantage of the city's picturesque setting. You'll be able to find homes equipped with features like expansive bay windows, spacious sunrooms, and covered decks perfect for entertaining.
Want to browse the best selection of homes for sale in Long Beach, WA? Head to this page to take a look at our featured properties!
LIVING IN LONG BEACH, WA
With over 26 miles of drivable beach and a wealth of fun attractions and activities, there's always something to look forward to when you're living in Long Beach. Whether you're looking to treat your taste buds, explore the outdoors, spend quality time with the family, or just looking for something fun to do, the variety of destinations in Long Beach is sure to please.
The beach
Long Beach Peninsula features miles of uninterrupted coastline flanked by rolling sand dunes. You'll be able to enjoy relaxing days at the beach as uncrowded stretches are very easy to come by, even during peak season.
Several access points to the beach are scattered throughout Long Beach, and parks like Pacific Pines State Park, Loomis Lake State Park, and Leadbetter Point State Park have direct access to the coast.
Museums
Long Beach is a city that's rich in history. There are many museums that give a glimpse at the city's storied past and provide opportunities to immerse yourself in its culture.
Nestled in Long Beach's rural outskirts, the Cranberry Museum offers an insightful look at how cranberries are grown and harvested. Enjoy a self-guided tour where you can learn about the different varieties of cranberries, the process of planting and cultivating crops, and how the irrigation systems work. In the fall, the museum hosts the annual Harvest Festival, which gives visitors the chance to see the wet harvest, enjoy live music performances, and indulge in sumptuous cranberry-style breakfast and lunch dishes.
Among Long Beach's most popular museums is Marsh's Free Museum, which features a vast collection of oddities, antiques, and unique gift items. Many visitors come to Marsh's to see Jake the Alligator Man, a mummified half-man, half-alligator hybrid that's one of the biggest cult figures in Northwestern culture.
Head to nearby Ilwaco to visit the Columbia Pacific Heritage Museum, which celebrates the history and culture of the region. The museum's vast collection touches on many of the unique elements that shaped the local community throughout the years including Chinookan culture, the area's logging, fishing, and tourism industries, and the train that transported people from one end of the peninsula to the other.
Local events and festivals
Washington State International Kite Festival
One of the most anticipated celebrations in Long Beach is the annual Washington State International Kite Festival, a weeklong celebration and competition held in August.
For seven days, the skies above Long Beach light up with color as the finest kite flyers from around the world dazzle spectators with their masterful maneuvers and choreographed movements. In addition to incredible kite-flying performances, the festival features a full lineup of attractions including kite-making workshops, demonstrations, kite battles, vintage kite displays, kids' camps, and photo contests.
Long Beach Razor Clam Festival
Held every April, the Long Beach Razor Clam Festival treats locals and visitors to a fun-filled weekend celebrating the tradition of clam digging. The community comes together at this annual event to enjoy live music, games, free clam-digging lessons, cleaning demonstrations, and oyster-shucking contests.
One of the highlights of the festival is the Clam Chowder Taste-Off, which brings some of the best local restaurants together to produce their most delectable bowl of chowder to bag the top prize.
Long Beach Independence Day Fireworks on the Beach
The Long Beach Peninsula draws thousands of tourists every year to celebrate the Fourth of July on the Beach. You can grab a lawn chair and head to practically anywhere on the peninsula to enjoy a mesmerizing fireworks display above the water.
One of the best viewing spots is the boardwalk. Simply head down to the beach and enjoy the show!
Hosted by the Peninsula Saddle Club, the annual Long Beach Rodeo is an authentic American rodeo and one of the most anticipated events in the Long Beach peninsula. The event kicks off with a spectacular Friday evening parade launching the weekend festivities, followed by the famous Cowboy Breakfast at the clubhouse the next morning.
On Saturday, spectators get to witness the best cowboys and cowgirls in the northwest as they showcase their skills at the Northwest Professional Rodeo. Capping off the festivities is Family Night, where kids can participate in fun competitions like barrel racing and other arena games.
Outdoor destinations
For nature lovers and outdoor enthusiasts, Cape Disappointment State Park offers a myriad of activities including hiking, camping, boating, clamming, crabbing, and fishing. It's an ideal place if you're looking forward to immersing yourself in nature and going on an unforgettable adventure. The park features eight miles of trails where visitors can explore the tranquil old-growth forest as they make their way past saltwater marshes, streams, freshwater lakes, and ocean tidelands.
The park is the perfect spot for an overnight excursion. You can spend a cozy night under the stars by going camping or booking a stay at the Lighthouse Keeper's Residences, which offers panoramic views of the ocean.
Another top-rated park is Leadbetter Point State Park, a 1,732-acre natural haven nestled on the northern tip of the Long Beach Peninsula, between Willapa Bay and the Pacific Ocean. The park is a prime spot for birdwatching, due to having a diverse population of avian species such as black-headed grosbeaks, brown pelicans, western tanagers, warblers, chickadees, eagles, and peregrine falcons.
For those who want to enjoy activities on the water, the park is adjacent to the Willapa National Wildlife Refuge, which features over five miles of ocean and bay beach frontage. The Willapa Bay side is a popular venue for activities like canoeing, kayaking, and paddle boarding.
Dining
Whether you're catching up with friends, dining out with the family, celebrating a momentous event, or just looking to enjoy a delicious meal, the dining venues around Long Beach are sure to delight!
Here are a few notable restaurants you can find around the area:
Castaways
207 Pacific Avenue, Long Beach, WA
If you're in the mood for fresh, delicious seafood, Castaways Seafood Grille will surely hit the spot. Established in 1914, the top-rated restaurant offers an enticing menu of flavorful seafood dishes like seared ahi tuna, local Willapa Bay oysters, seafood lasagna, grilled halibut, and crispy pacific cod sandwiches.
Be sure to sample their award-winning clam chowder, a steaming bowl of goodness made with select clams swimming in a mouthwatering clam broth with butter, cream, potatoes, celery, bacon, onions, and Castaways' signature blend of herbs and spices.
Dylan's Cottage Bakery
118 Pacific Avenue S., Long Beach, WA
A beloved institution in the Long Beach community since 1908, Dylan's Cottage Bakery serves a delectable assortment of donuts, desserts, pastries, and coffee, all made fresh daily. The local bakery has received numerous accolades and recognitions throughout the years, including "Best Bakery" from Coast Weekend's Readers' Choice.
It's one of the best spots in Long Beach to start off your day with a hearty breakfast or brunch, as they offer a variety of lunch items as well including sandwiches, chowders, and soups.
Lost Roo
1700 Pacific Avenue S., Long Beach, WA
Looking for the perfect spot to catch the big game? Head to Lost Roo to join other fans for a filling feast while watching the action unfold on a gigantic high-definition TV!
You can enjoy lunch, dinner, coffee, and cocktails at Lost Roo's dining room, enclosed deck, or the bar. Their menu changes seasonally, but favorites like clam chowder, steak, Willapa Bay clams, fresh oysters, and burgers are always available.
Drop Anchor Seafood & Grille
900 Pacific Avenue S., Long Beach, WA
Satisfy your seafood cravings at Drop Anchor, a casual family eatery serving a delightful array of classic seafood dishes in a warm and inviting vintage setting.
While every item on their menu is absolutely worth a try, their crab cakes are highly recommended. This surefire palate pleaser is loaded with Dungeness crab and topped with a flavorful hollandaise sauce that will drive your taste buds into overdrive!
FIND YOUR DREAM HOME IN LONG BEACH, WA TODAY!
Choose from the best selection of homes for sale in Long Beach, WA by working together with Leslie Brophy and our elite team of agents from Pacific Realty! As the top-selling brokerage on the peninsula, we have assisted countless clients looking to realize their real estate goals in sought-after communities like Long Beach, Ocean Park, Surfside, Ilwaco, Naselle, Seaview, Oysterville, and Chinook.
Get in touch with our team today at 360.642.3127 or send an email here.